This page contains reference materials submitted by speakers and panellists at the inaugural Auckland conference on 28-29 August 2014, and other related documents.
2014 Conference
Briefing document
(PDF) Science Advice to Governments: Diverse systems, common challenges
Conference report
(PDF) Synthesis Report: Science Advice to Governments Conference
Media release & media reports
Responding to the increasingly global nature of societal challenges, practitioners of science advice to governments formed a global network to share practice and strengthen their ties, at the first global conference on science advice to governments, which was held in Auckland, New Zealand on 28-29 August. Read full Media Release »
Videos
All of the video recordings from the conference are available on the Conference YouTube channel.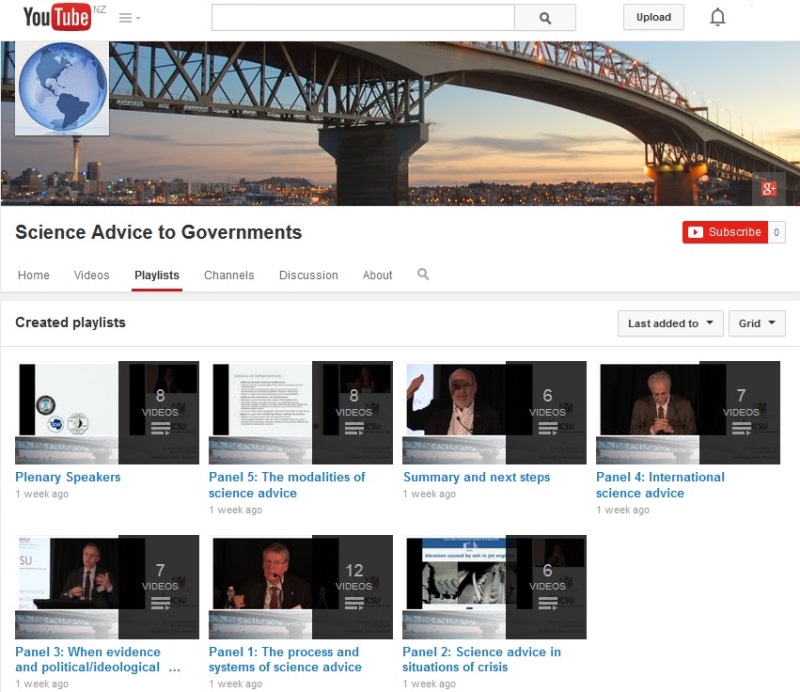 Presentations
The conference SlideShare page will be updated over the coming weeks.
Images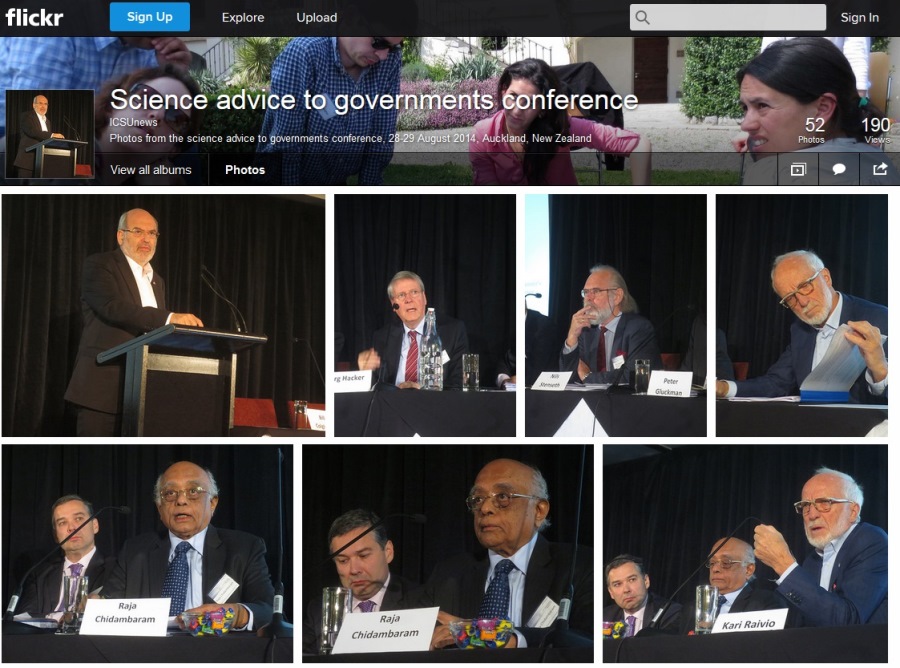 Other
From the European Commission's Science and Technology Advisory Council: Science for an informed, sustainable and inclusive knowledge society
From Royal Society UK: New Frontiers in Science Diplomacy
From European Food Safety Authority: EFSA initiative on Openness and Transparency
From the OECD Global Science Forum: Scientific Advice for Policy Making and Consequences for the Role and Responsibility of Scientists
From the OECD Global Science Forum: OECD-Global Science Forum (GSF) work on science advice
From the Scientific Advisor's Office, Cuba: Cuban Science Advisory Model
From University of Waterloo, article by Heather Douglas: Scientific Integrity in a Politicized World
From University of Waterloo, article by Heather Douglas: Bullshit at the Interface of Science and Policy: Global Warming, Toxic Substances,and Other Pesky Problems
From Office of the PM's Chief Science Advisor, NZ: The role of evidence in policy formation and implementation
From Department of Politics, University of Exeter Article: The temporal dimension of knowledge and the limits of policy appraisal: biofuels policy in the UK
Special Supplement of Research Fortnight: Global Science Advice, Auckland, August 2014