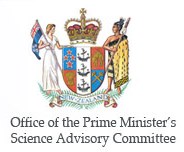 As the convener of the first Science Advice to Governments conference, Sir Peter Gluckman, Chief Science Advisor to the Prime Minister of New Zealand is a recognized leader and contributor to the global dialogue on the use of evidence in policy. The PMCSA office will host the inaugural secretariat for INGSA.


ICSU serves as a representative body for Academies and learned societies worldwide and was a co-sponsor of the Auckland conference. As a pioneer of the science-policy interface and a global community of scientific knowledge producers, the network will continue to operate under the general aegis of ICSU, and the CE of ICSU is a member of the NDG.
INGSA Network Development Group (NDG)
Following the Auckland conference and the call to develop an international network of practitioners and other experts in science advice to governments, the original conference steering committee was expanded and diversified to form the NDG. This group is leading the effort to build the network's foundation through side activities at major international events, dedicated activities such as capacity-building workshops and the development of joint research and publications. The NDG members are listed below. (This section is still under construction.)
John Boright
Executive Director of International Affairs at US National Academies

Dr. John P. Boright is Executive Director of International Affairs of the US National Academies.
His previous governmental positions have included Deputy to the Associate Director for National Security and International Affairs, Office of Science and Technology Policy, Executive Office of the President; Deputy Assistant Secretary for Science and Technology Affairs, Department of State; Director of the Division of International Programs, National Science Foundation; and Counselor for Scientific and Technological Affairs, U.S. Embassy in Paris. Dr. Boright holds Ph.D. in physics from Cornell University.
www.ianas.org/index.php/programs/energy/85-programs/energy/400-john-boright
---
Ottmar Edenhofer
Deputy Director, Potsdam Institute for Climate Change Impact Research / Director, Mercator Research Institue on Glboal Commons and Climate Change
Professor Ottmar Edenhofer is Professof of the Economics of Climate Change and Cochair of the Working Group III of the Intergovernmental Panel on Climate Change (IPCC). He is Deputy Director and Chief Economist at the Potsdam Institute for Climate Change Research and Director of the Mercator Research Institute on Global Commons and Climate Change. Professor Edenhofer also advises the World Bank within the advisory committee of the Green Growth Knowledge Platform. Since 2013 he has been co-chairing the new Energy Platform by the European Council of Academies of Applied Sciences, Technologies and Engineering. Until 2009 he was key climate change advisor to federal foreign minister and deputy-chancellor Frank-Walter Steinmeier.
Professor Edenhofer's research explores the impact of induced technological change on mitigation costs and mitigation strategies, as well as the design of instruments for climate and energy policy. He specializes in the Economics of Atmospheric Stabilization, Social Cost-Benefit Analysis, Sustainability Theory, Economic Growth Theory, Environmental Economics, Welfare Theory and General Intertemporal Equilibrium Theory.
www.pik-potsdam.de/members/edenh
www.mcc-berlin.net/das-institut/ziele.html
---
Aidan Gilligan
Founder and CEO, SciCom – Making Sense of Science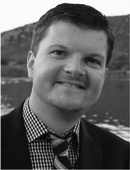 Aidan Gilligan is Founder and CEO of SciCom, a Brussels-based agency that helps public, private and civil society sectors navigate science for policy-making. Engaging with decision-makers at the highest levels, SciCom works to promote and enable 'evidence-based policy above policy-biased evidence'.
An EU affairs and legal expert, Aidan spent four years as Director of Communications at the College of Europe and ten years with EU's in-house science services. An Irish national, Aidan was also seconded to the Office of the Irish Chief Science Adviser. Aidan is an elected member of the Euroscience Governing Board 2015–2018; Vice Chair of the International Media & Marketing Committee for European City of Science 2016 Manchester (ESOF); International Media Partner for The World Science Forum 2015 Budapest; and Adviser to the South African Science Forum 2015.
www.sci-com/eu
---
Sir Peter Gluckman
Prime Minister's Chief Science Advisor, New Zealand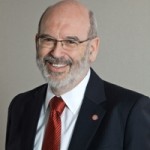 Professor Sir Peter Gluckman is the first Chief Science Advisor to the Prime Minister of New Zealand, a position that was created in 2009. He was the founding Director of the Liggins Institute at the University of Auckland, and is internationally respected for his pioneering work in pediatric research, evolutionary medicine and in promoting the use of evidence in policy formation and the translation of scientific knowledge into better social, economic, and environmental outcomes. Professor Sir Peter is a Fellow of The Royal Society (London), the Commonwealth's most prestigious scientific organisation. He is the only New Zealander elected to the Institute of Medicine of the National Academies of Science (USA) and the Academy of Medical Sciences of Great Britain. In 2001 he received New Zealand's top science award, the Rutherford Medal. In 2009 he became a Knight of the New Zealand Order of Merit for services to medicine.
www.pmcsa.org.nz/a-short-biography-of-peter-gluckman/
---
Heide Hackmann
Executive Director, International Council for Science
Dr Heide Hackmann holds a PhD in Science and Technology Studies (STS) from the University of Twente in the Netherlands. She has worked at the science/policy interface since the early 1990s as a policymaker, researcher and consultant. Prior to her current appointment, Dr Hackmann was ISSC's Executive Director since 2005, representing the council on international boards, committees and other policy fora.
http://www.icsu.org/about-icsu/about-us/our-staff
---
Yuko Harayama
Executive member, Council for Science and Technology Policy, Cabinet Office, Japan
Yuko Harayama is an Executive Member of the Council for Science and Technology Policy, Cabinet Office of Japan and representative to the Carnegie Group. Prior to joining CSTI she was Deputy Director of the Directorate for Science, Technology and Industry, Organisation for Economic Co-operation and Development (OECD).
She is a Legion D'Honneur recipient (Chevalier), recognized by the President of France for her research on science and technology policy. Previously, she was Professor in the Management Science and Technology Department at the Graduate School of Engineering of Tohoku University.
---
David Mair
Head of Unit, Science Advice to Policy in the Joint Research Centre of the European Commission
David Mair has worked for the European Commission since 1995 and in the Joint Research Centre (the Commission's in-house science service) since 2011, as Head of Unit for science advice to policy across the Commission, with responsibilities also for foresight and horizon scanning.
Before the Commission he worked for the UK Treasury in Brussels and London, and has also worked in the City of London as a corporate financier and in the British Army. He studied History at Cambridge University.
---
Khotso Mokhele
Ministry of Science, South Africa
DETAILS STILL TO COME
---
Rong Ping Mu
Director General and Professor, Institute of Policy and Management, Chinese Academy of Sciences, Peoples Republic of China
Professor Rong Ping Mu holds an M.S. degree from University of Science and Technology of China, and his Ph.D. degree from Technische Universität Berlin, Germany. Professor Mu is director-general and professor of Institute of Policy and Management (IPM), Chinese Academy of Sciences (CAS), director-general of the CAS Center for Innovation and Development, Editor-in-Chief of the Journal of Science Research Management (an academic bimonthly). He is also collaborating editor of Science Technology & Society (bi-annually, published by SAGE), Vice President and Secretary-General of the China High-tech Industry Promotion Society (CHIPS), Vice President of the Chinese Association for Science of Science and S&T Policy Research. His research interests include S&T & Innovation Policy, Technology Foresight, R&D Management, and Competitiveness of High-Tech industry.
---
Romain Murenzi
Executive Director of The World Academy of Sciences (TWAS)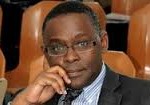 Prof. Murenzi was the Rwandan Minister in the President's Office in charge of Science, Technology, and Scientific Research from March 2006 to July 2009. He was Minister of Education, Science, Technology and Scientific Research from August 2001 to March 2006. Prior to that, he was Chair of the Department of Physics at Clark Atlanta University from 1999 to 2001. In 2009, Prof. Murenzi assumed a joint appointment as Director of the Center for Science, Technology, and Sustainable Development at the American Association for the Advancement of Science (AAAS) and Visiting Professor at the University of Maryland's Institute of Advanced Computer Studies. Prof. Murenzi holds a Bachelor's degree from the National University of Burundi and a Doctorate in physics in 1990 from the Catholic University of Louvain.
twas.ictp.it/
---
Carlos Nobre
National Secretary, Research and Development, Ministry of Science, Technology and Innovation, Brazil; and appointed member of UN Scientific Advisory Board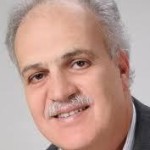 Dr. Nobre is formerly the Chair of the International Geosphere-Biosphere Programme (IGBP) (2006-2011) and Director of the Center for Earth System Science (2008-2010). He has conducted pioneering research on the climate impacts of deforestation in the Amazon region.
Dr. Nobre holds a Bachelor's degree in Electronics Engineering from the Aeronautics Technological Institute of São José dos Campos, Brazil and a Doctorate in Meteorology from the Massachusetts Institute of Technology. He is Member of the Brazilian Academy of Sciences and Member of the Academy of Sciences for Developing Nations (TWAS).
---
Rémi Quirion
Chief Scientist, Province of Québec, Canada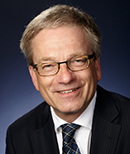 Professor Rémi Quirion is the inaugural Chief Scientist of the Canadian province of Québec. In addition, he is a McGill Full Professor in Psychiatry and outgoing Scientific Director at the Douglas Mental Health University Institute. Previously he has served as Vice-Dean, Faculty of Medicine at McGill University, as well as Senior University Advisor (Health Sciences Research) in addition to being the CIHR Executive Director for Alzheimer's Diseases from 2009 to 2011. Prof. Quirion was also the inaugural Scientific Director of the Institute of Neurosciences, Mental Health and Addiction (INMHA) until March 2009. In 2007 Prof. Quirion became a Member of the Order of Canada (O.C.).
---
Kari Raivio
Chancellor Emeritus, University of Helsinki
Kari Raivio is Chancellor Emeritus of the University of Helsinki, and a specialist in paediatrics and neonatology.
He is a former President of the Finnish Academy of Sciences and Letters and the Delegation of Finnish Academies (ICSU National Member). He was a member of ICSU´s Committee for Scientific Planning and Review 2005-08, of the Scoping Group for the Human Health and Well-being project, and of the Reference Group for the SCOPE review.
Chancellor Raivio´s experience in university affairs has been exploited in an advisory role by the governments of Sweden and Singapore, and the universities of Tokyo and Lund. He was Chair of the Board of Directors of the League of European Research Universities (LERU) in 2005-08.
---
Carthage Smith
Lead, Global Science Forum (OECD)

Carthage Smith joined the OECD Global Science Forum Secretariat in June 2014 as Lead Coordinator. He is responsible for overseeing the Forum activities and working with members and delegates to define the overall strategy and priorities.
He was originally trained as a biochemist, with a PhD in neuroscience (Newcastle University, UK). Prior to joining the GSF secretariat, he was Deputy Executive Director of the International Council for Science (ICSU, Paris) for twelve years. He also spent six years at the UK Medical Research Council, where he was Head of International Science Policy.
---
Sir Mark Walport
Government Chief Science Adviser, UK

Sir Mark was appointed as Government Chief Scientific Adviser in 2013, leaving his position as Director of the Wellcome Trust, which he had held since 2003. Before that he was the Head of the Division of Medicine at Imperial College London, where he had led research on the immunology and genetics of rheumatic diseases for more than a decade. At the Wellcome Trust, Sir Mark Walport championed open access to publically funded scientific research, and implemented groundbreaking policies accordingly.
Sir Mark was knighted in 2009 for services to medical research. He was elected a Fellow of the Royal Society in 2011.
www.bis.gov.uk/go-science/chief-scientific-adviser/biography
---
James Wilsdon
Professor of Science and Democracy, University of Sussex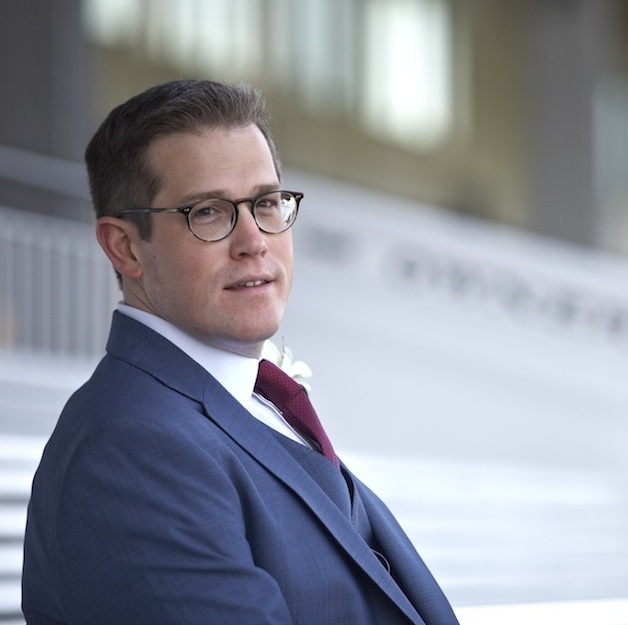 Dr. Wilsdon has been a faculty member in Sussex University's Science & Technology Policy Research Unit (SPRU) since December 2011. He is also an Associate Fellow at the UK's National Endowment for Science Technology and the Arts (NESTA) and at Cambridge University's Centre for Science and Policy (CSaP). In 2013, Dr. Wilsdon was appointed Chair of the UK's Campaign for Social Science, which aims to raise the profile of the social sciences, and demonstrate their value to the public and policy makers. Formerly, he was director of science policy at the Royal Society, the UK's national academy of science. Dr. Wilsdon has researched and written widely on scientific advice and the role of evidence and expertise in policymaking; governance of new technologies; public engagement in research; and science and innovation policy in the UK, China and other emerging economies. He holds a bachelor's degree in philosophy and theology from Oxford University, a master's degree in sustainable development and a doctorate in technology policy from Middlesex University. He is a regular contributor to the Guardian's 'Political Science' blog.
www.sussex.ac.uk/profiles/291621
Cambridge Centre for Science and Policy
www.nesta.org.uk/
---
Zakri Abdul Hamid
Science Advisor to the Prime Minister of Malaysia; founding Chair of the Intergovernmental Science Policy Platform on Biodiversity and Ecosystem Services (IPBES); and appointed member of the UN Scientific Advisory Board.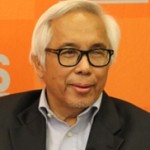 Dr. Zakri is internationally known for his work in the areas of biodiplomacy, education for sustainable development, and biotechnology and biodiversity policies for developing countries. Formerly, he was Director of the Institute of Advanced Studies at United Nations University, and Co-Chair of the Millennium Ecosystem Assessment. He is a member of the Arab Fund Fellowship Program, Senior Advisory Group on Technical Assistance and Cooperation of the International Atomic Energy Agency (IAEA), and is on the Executive Board of International Council for Science (ICSU). Dr. Zakri was the Founding President of the Genetics Society of Malaysia and Deputy Vice-Chancellor at Universiti Kebangsaan Malaysia from 1992-2000. He is the recipient of numerous awards and fellowships including a Fullbright Fellowhsip, a Rotary Gold Medal and the Langkawi Award for outstanding contributions in the field of environment in Malaysia. Dr. Zakri holds a bachelor's degree from Louisiana State University and master's and doctorate degrees from Michigan State University. He is an expert in plant breeding and genetics and is a Fellow of the Academy of Sciences Malaysia, the Academy of Sciences of the Developing World (TWAS), the World Academy of Art and Science, and the Islamic World Academy of Sciences.
---